Tips for authors
If you would like to publish an article in Die Küste,

If you use Citavi for managing your references, please use the Citavi style template and the corresponding citation styles EN. All templates are also available in German.
The editorial process
Once you have submitted your manuscript, it will be given an initial review by the editorial team, who will decide whether it is to be peer-reviewed or rejected outright. A manuscript will be rejected outright if its subject matter is not suitable for publication in Die Küste or if there are any deficiencies in the language or images that it uses.
If the manuscript is approved for peer review, reviewers will be selected who will be qualified to assess the manuscript based on their area of research. Ideally, the manuscript will be appraised by two reviewers. The single-blind peer review method is used, whereby the reviewers know the name of the author(s) but not the other way round. The reviewers are not paid for their work. The editorial team receive their appraisals and decide whether the manuscript needs to be reworked by the author(s) based on the reviewers' feedback or is to be rejected.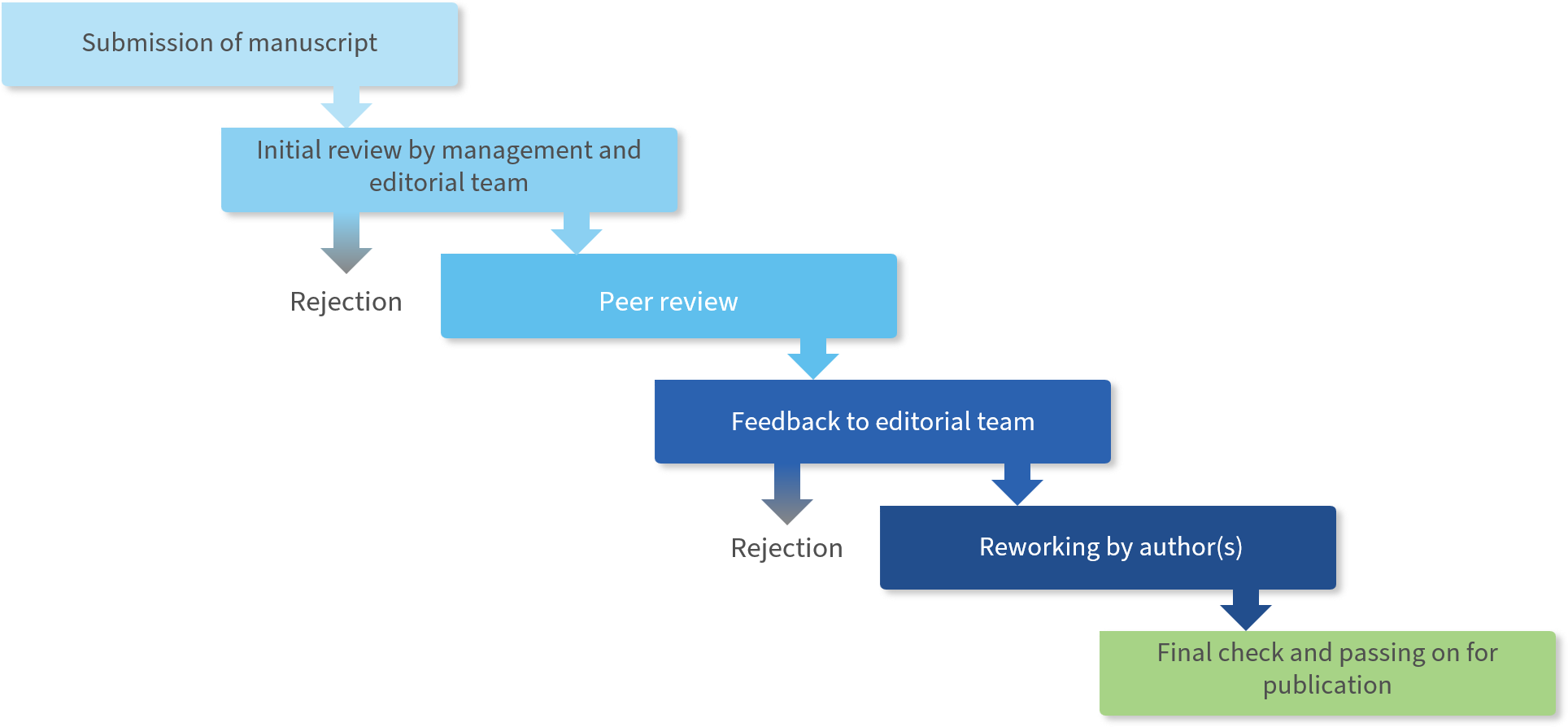 Publishing rights
Die Küste is published in house by the German Federal Waterways Engineering and Research Institute (BAW) and is made available on the KFKI's website and in the BAW's specialist repository HENRY (Hydraulic ENgineering RepositorY). Individual articles and complete volumes are open access publications, i.e. are free to download.
Die Küste articles are covered by the CC BY License 4.0 NC ND.